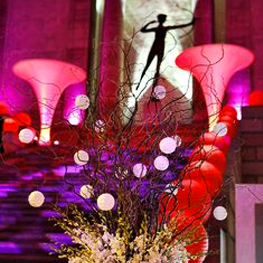 Lighting
The Eventions' esteemed Lighting Team uses light as the basic element in the expression of event spaces. Whether it is architectural or décor accentuation, dramatic effects, mood, or simply comfort, each event is evaluated for its unique creative opportunity. Philosophically, the design intent is to create the proper event environment by integrating the use of concealed light sources, natural light, color, LED and intelligent fixtures and décor elements.
Audio Design
Eventions' corporate and special event sound services are characterized by expertly coordinated deployment of well-maintained equipment, skilled and cooperative technicians and attention to the ever-changing details of complex productions. To avoid any compromise in sound coverage and intelligibility, systems are custom-designed with consideration for video screens, lighting, platform and podium locations and other design elements including wireless microphones and wireless speakers. Mixing consoles from Midas, Yamaha (analog and digital), and others provide choices for all budgets and production levels, from 8 inputs to 60.
Ancillary audio support services such as backline, power generation and distribution, scaffolding, staging and rigging are also available.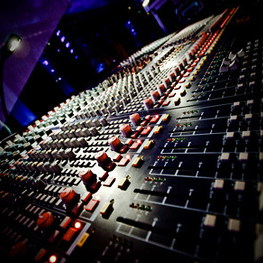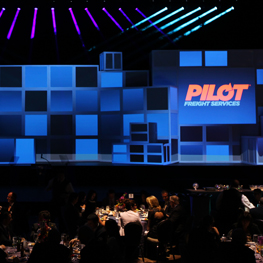 Video and Media Projection
Captivating graphics and compelling video engage your audience and enhance the overall event image. High quality video and data projectors ensure stunning graphics, clear video footage and dramatic camera shots (i-mag). Eventions is also a specialist in HD scenery projection. The clarity and capability of today's High Definition video technology allows Eventions to supplement and in some cases replace physical décor elements with High Definition video projection.
Pipe and Drape
Pipe and Drape is a simple way to manipulate space when creating an experience for your guests. By adding simple drape to an ordinary ballroom or other venue, you can transform the space instantly. Eventions can help you create new spaces and separate your venue into several areas with pipe and drape in any color combination.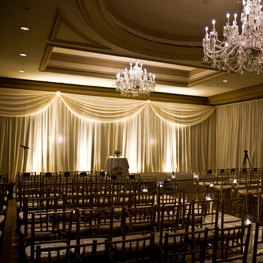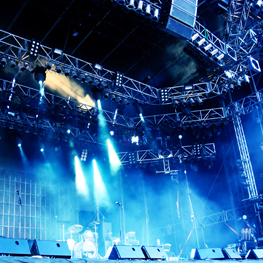 Staging
Eventions' staging team can assemble concert and event staging at multiple heights and sizes up to 80' wide by 60' deep by 6' high in any venue. We can also provide crowd control barricade when security and safety are needed.
Power Generation
When planning an event at a private home, tent or unique venue without adequate electrical systems, power is a critical issue to consider. Eventions can provide generators and power distribution systems for your entertainment, lighting and catering needs. The same whisper quiet generators used for major motion pictures are used so as not to interfere with sound or entertainment.